Originally posted on The Plantwise Blog: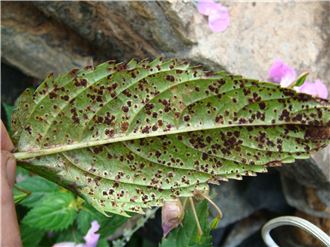 Himalayan balsam infected with Puccinia rust – a method of biocontrol being used in the UK. Photo credit: Rob Tanner © CABI
The fifth edition of Biological Control of Weeds: A World Catalogue of Agents and Their Target Weeds has been released after years of literature searches and the involvement of 125 weed biocontrol specialists.
The publication of this catalogue, available as a searchable online database and as a PDF book, was led by Mark Schwarzländer, University of Idaho CALS professor of entomology and biological control of weeds (and a former CABI researcher), and current CABI biological weed researcher, Hariet Hinz. Several prominent invasive species researchers co-edited the catalogue, including CABI's Chief Scientist, Matthew Cock.
View original 118 more words